The lab is involved in several outreach projects with local Southeast Asian communities including:
SaPa O'Chau Social Enterprise in Lào Cai province, Vietnam. Founded and directed by an indigenous minority Hmong woman Shu Tan (the only Hmong to have started a social enterprise in Vietnam), this social enterprise supports education and training for minority children and young adults.
Members of the SEA Massif Research Lab are involved with this social enterprise, providing feedback on budget, teaching and fund-raising.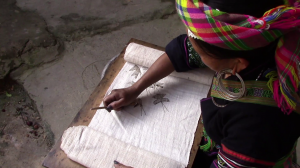 Through a small grant from National Geographic US (Legacy Fund) Prof Sarah Turner designed the project "Hmong Voices" in collaboration with Sapa O'Chau. This project 'gives voice' or a space for Hmong elders and craftspeople in Sa Pa District, Lao Cai province, in the northern Vietnam uplands, to talk about their understandings of local history and their lives, and to explain different traditional crafts. The project is also a way for younger Hmong men and women working as trekking guides at Sapa O'Chau to learn more about their heritage, by being a core part of the project.

---
For more on the upsides and struggles of giving back to local communities in socialist countries, please see: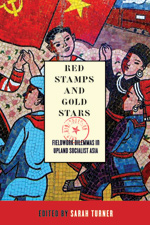 Turner, S. editor. (2013) Red Stamps and Gold Stars: Fieldwork Dilemmas in upland Socialist Asia. UBC Press, Vancouver. [ISBN: 9780774824934]